Buying sustainable clothing is an excellent first step in reducing our carbon footprint. The second step would be to make our clothes last longer so that we don't have to throw them away. More than half of our discarded clothes end up in a landfill or in the incinerator and we find this is unacceptable. There are also many opportunities to reduce our water consumption. A few minor changes to your laundry routine can go a long way.
These tips and tricks make all the difference.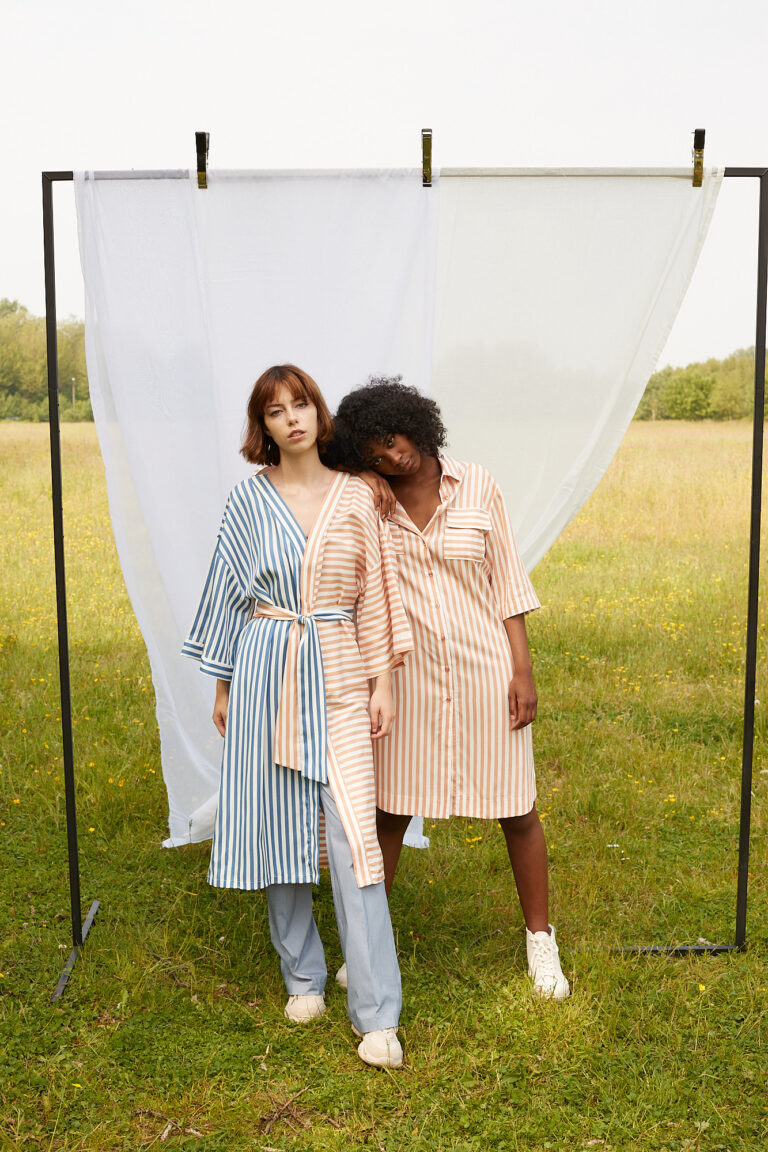 DIRT: Wash small spots and stains by hand instead of immediately putting them in your machine.
ODOURS: Air your clothes on a hanger in a well-ventilated place or outside before instead of washing them
WOOL: Wool cleans itself thanks to a natural coating around the fibers. Wash minor stains by hand and use a sweater stone to remove pilling.
DENIM: Denim only needs to be washed a few times a year. Spot cleaning and airing will usually do the trick.
Wash your clothes inside out to preserve prints and colors
Only wash full loads
Use low temperatures, low spin cycles and easy-care programs (like a wool program)
Use eco-labelled washing detergents to reduce water pollution by harmful chemicals
Use a laundry bag when washing delicate or synthetic materials, this protects the clothes and prevents them from releasing harmful microfibres into our water systems
Hang your clothes to dry, only tumble dry when absolutely necessary and only full loads
Dry knitted pieces on a flat surface to help keep their shape. Once dry, it is better to fold them than to hang them to keep their shape.
Iron or steam only when absolutely necessary
This one is obvious but please always try to repair your clothes before replacing them.
Only dry clean when absolutely necessary and try to choose businesses that use eco-friendly methods. This good for our environment but is also better for your garments.
Pass on your unwanted clothes, don't just throw them away. Give them to a friend or family member, sell them or help a local charity and make someone happy.